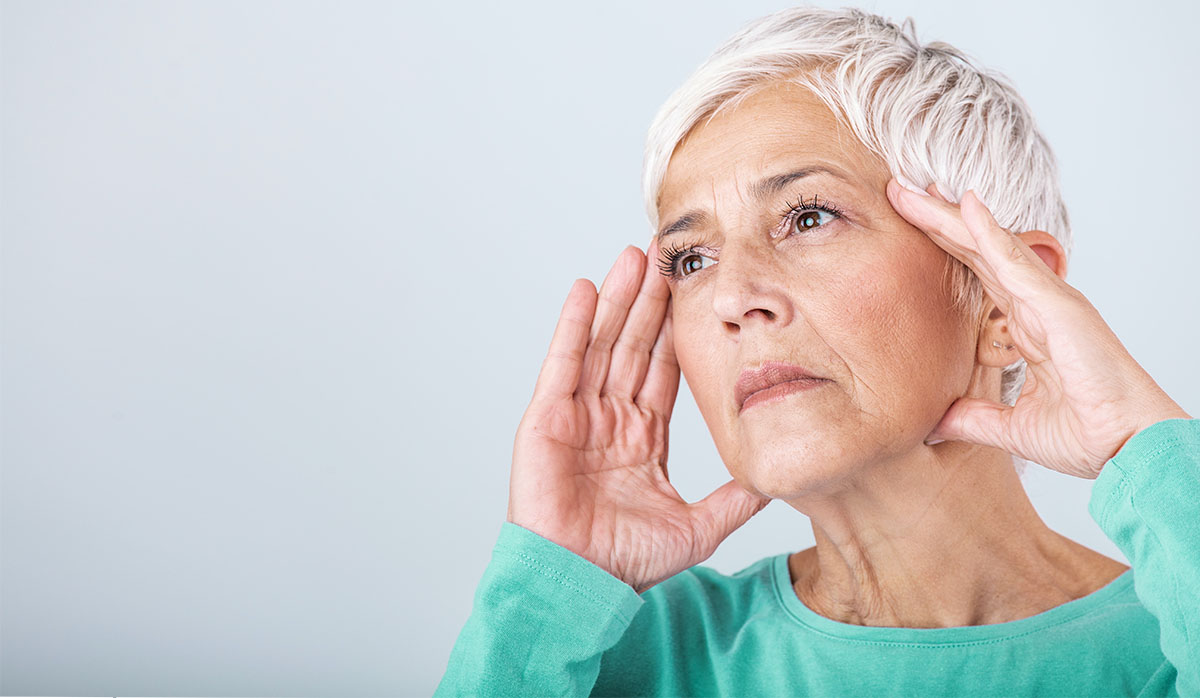 MeRT:
A New, Non-invasive Treatment to Improve Cognitive Performance
Experiencing cognitive decline can make you feel frustrated, afraid, and even angry.
MeRT treatment can restore weakening brain function to enhance mental clarity and cognitive performance.
Unlock Your Brain's Potential: MeRT Treatment for Cognitive Decline
As we move into a new chapter of life, concerns about declining mental sharpness can weigh heavily. Forgetfulness, burnout, and decision-making problems may become more common. These issues can be frustrating and unsettling.
If you're feeling concerned about your cognitive performance, you're not alone. The natural aging process, chronic stress, and various health factors can all contribute to declining brain function.
The good news is that we offer a solution: MeRT, or Magnetic EEG-guided Resonance Therapy.
This non-invasive, drug-free, gentle treatment improves brain function and communication. It's a highly customized use of transcranial magnetic stimulation (TMS) based on sophisticated diagnostics.
A decline in cognitive ability can significantly affect your daily life, work, and relationships. Treatment with MeRT can be the breakthrough you're looking for to improve your cognitive performance.
"I've made significant progress in cognitive ability, stress tolerance, and mental clarity. I have been able to handle decisions much better and think more clearly. And I have been able to significantly decrease conflict with my family and actually lead much better."

– MeRT Patient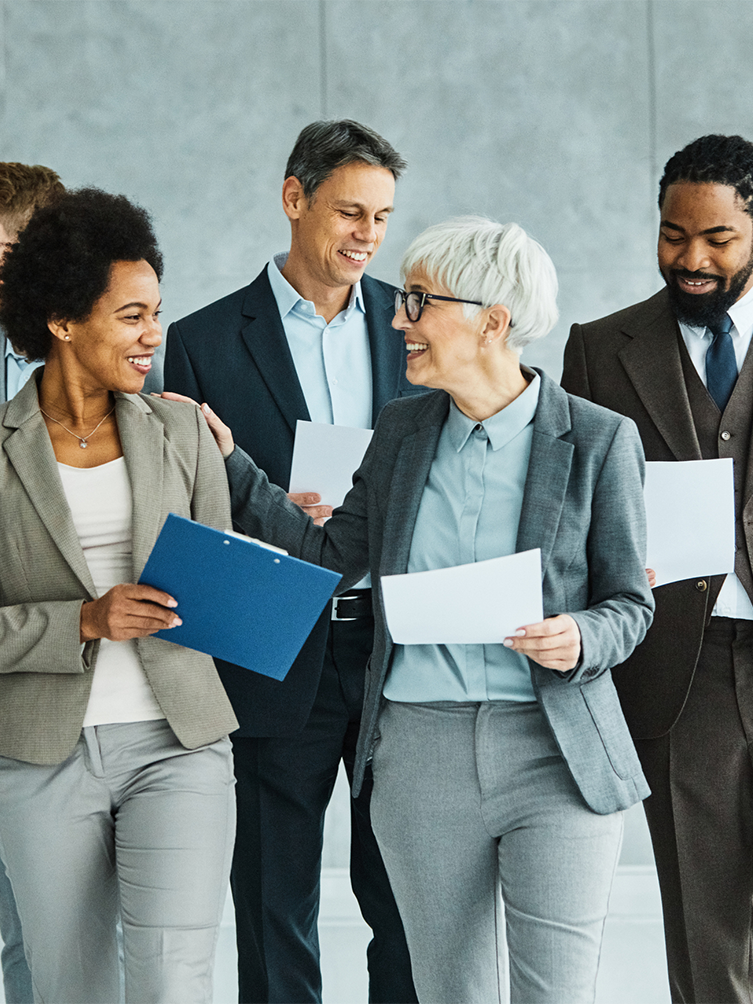 Contact our New Patient Coordinator
Or fill in the form at the bottom of the page for more information or to book an initial consultation.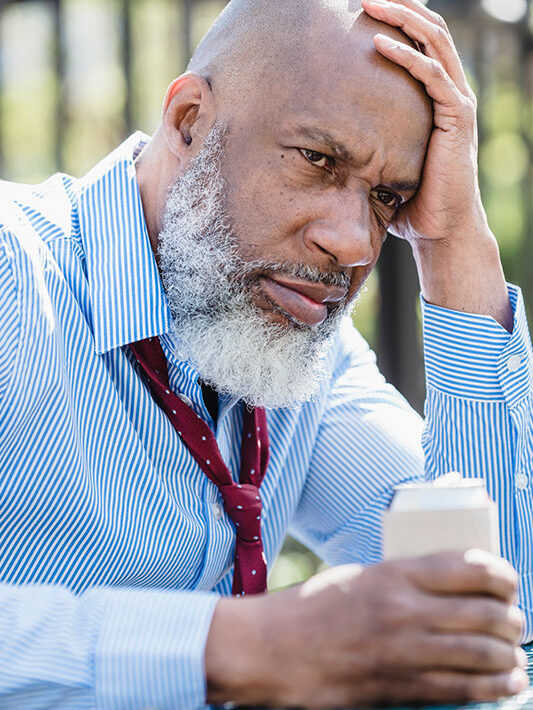 Cognitive Decline and its Impact
We've all experienced occasional lapses in memory. They can happen from factors like lack of sleep, overwhelming commitments, or traumatic experiences. These moments are typically brief and harmless. However, when these lapses become more frequent, they may signify a deeper issue—cognitive decline or even dementia.
Mild Cognitive Impairment (MCI) serves as a bridge between normal age-related cognitive decline and early-stage dementia. It often involves problems with memory, language, or judgment, and these changes are noticeable to friends and family.
Dementia significantly impairs memory, thinking, and social abilities, interfering with daily life. Cognitive Impairment may progress to Alzheimer's disease or another form of dementia, but it can also remain stable or improve in some cases.
Early intervention is crucial as it can profoundly affect your quality of life. Even if your condition has progressed, effective treatments like MeRT offer hope for symptom reduction.
Recognizing Symptoms of Cognitive Decline
Recognizing the symptoms of cognitive decline is crucial for early intervention and effective treatment. Common signs include:
Frequent forgetfulness leading to memory loss and confusion.
Difficulty maintaining focus during conversations, reading, or watching movies.
Missing appointments or social commitments.
Feeling overwhelmed when making decisions.
Trouble comprehending instructions.
Difficulty navigating familiar surroundings.
Increased impulsiveness.
Poor judgment.
Speech and communication problems.
Getting lost or wandering.
Repetitive questions and difficulty finding words.
Loss of interest in social interactions.
Reduced empathy for others.
Paranoia, delusions, or hallucinations.
Balance problems.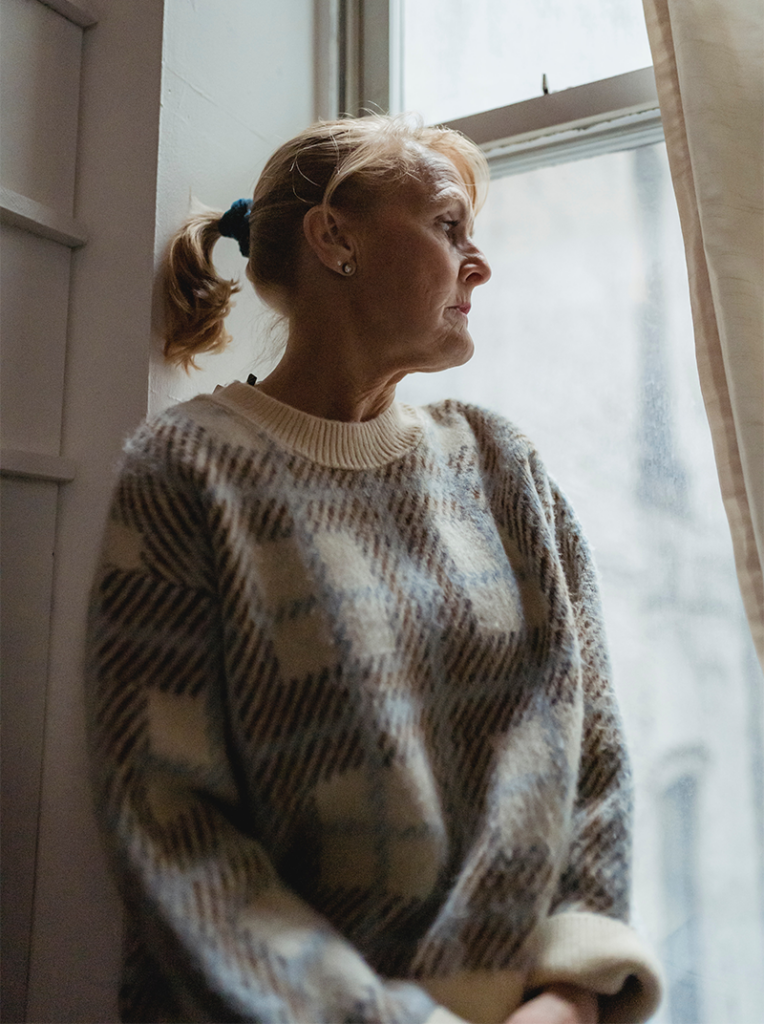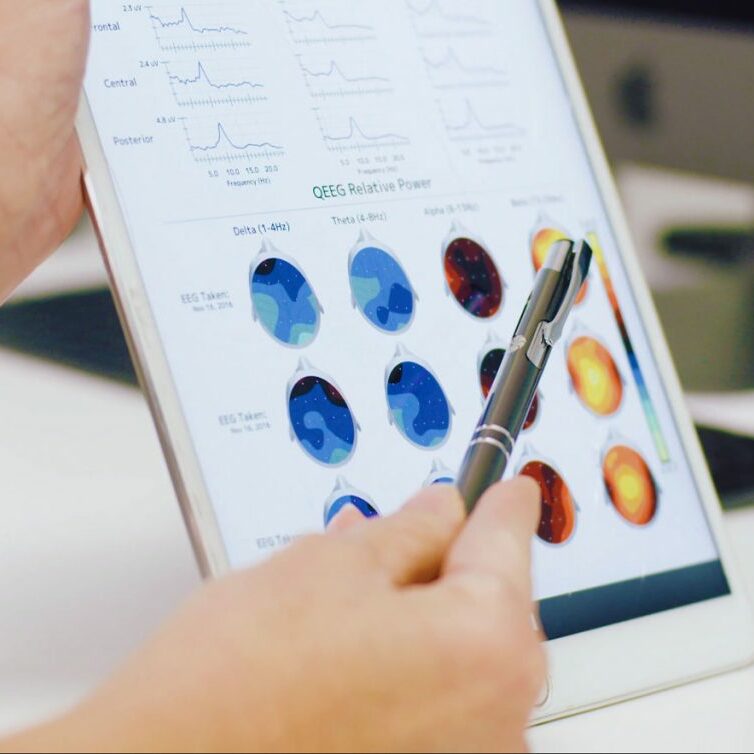 "EEGs can tell us when there are abnormalities in neural networks. Then we use this FDA-cleared technology, Transcranial Magnetic Stimulation, to navigate to the area that's not working properly and try to stimulate it and remind it that it wants to fire at a certain frequency and a certain rate."

– Dr. Erik won, president of wave neuro (parent company of MeRT)
The MeRT Approach to Improving Cognitive Function
MeRT stands as a beacon of hope for those grappling with cognitive decline. This revolutionary treatment protocol offers a non-invasive, medication-free approach to rejuvenate brain function and optimize cognitive performance.
The MeRT process incorporates:
qEEG Brain Mapping: Through quantitative electroencephalogram (qEEG) brain mapping, we gain valuable insights into your unique brainwave patterns.
TMS Brainwave Stimulation: Armed with this information, we tailor a personalized treatment plan using Transcranial Magnetic Stimulation (TMS) to restore optimal brainwave communication.
Personalized Treatment: MeRT treatment takes into account your unique brain pattern, ensuring precision in frequency and location for magnetic wave stimulation. The goal is to reestablish effective communication between brainwave pathways, resulting in enhanced cognitive function.
What People Are Saying About MeRT Treatment…
"I am a relatively healthy adult male in my mid-forties and deal with the normal day-to-day issues, as most people do. In recent years, I noticed my ability to multitask has diminished, my memory is not what it used to be, I am easily agitated, and I can't recall the last time I slept for more than 3-4 continuous hours. I also have a Sensory Processing Disorder that is mostly triggered by sound. I have seen vast improvements across the board since receiving MeRT treatment. It is truly night and day from before."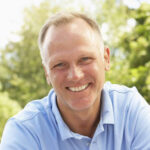 Brain Optimization Patient
Author
"I am amazed at the positive physiological and cognitive impact that resulted from MeRT treatment. I can process information more readily, recall and retrieve past experiences, facts, and memories much better, and have improved sleep and more energy. All of this from a relatively short span of treatments that were non-invasive, painless, and short. The treatment team was knowledgeable, provided excellent customer service, and walked me through every step of the process with a great attitude."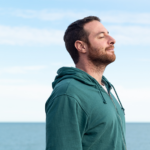 Brain Optimization Patient
Publisher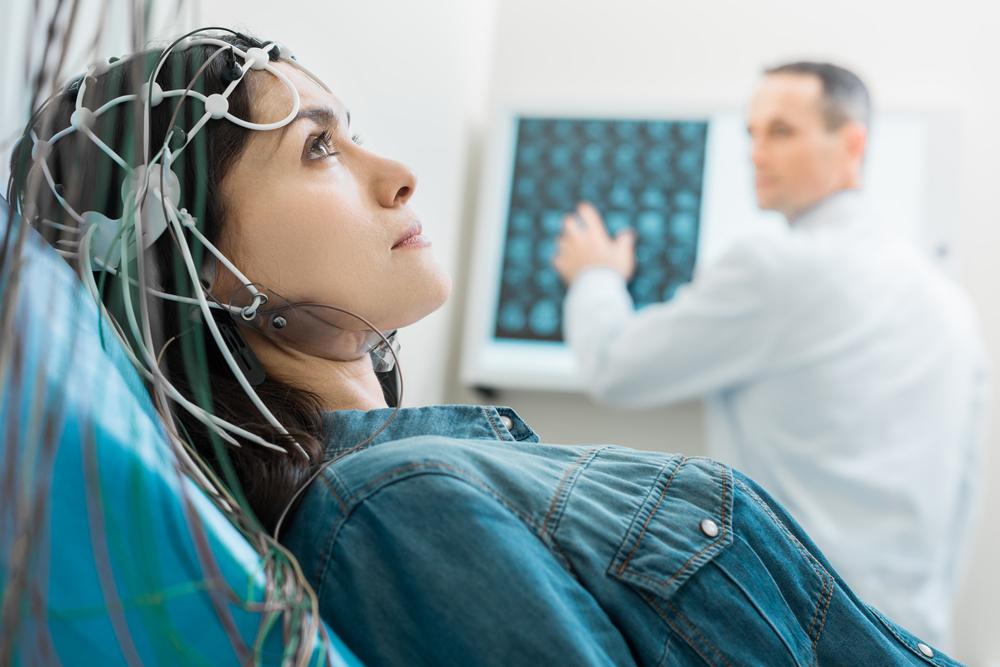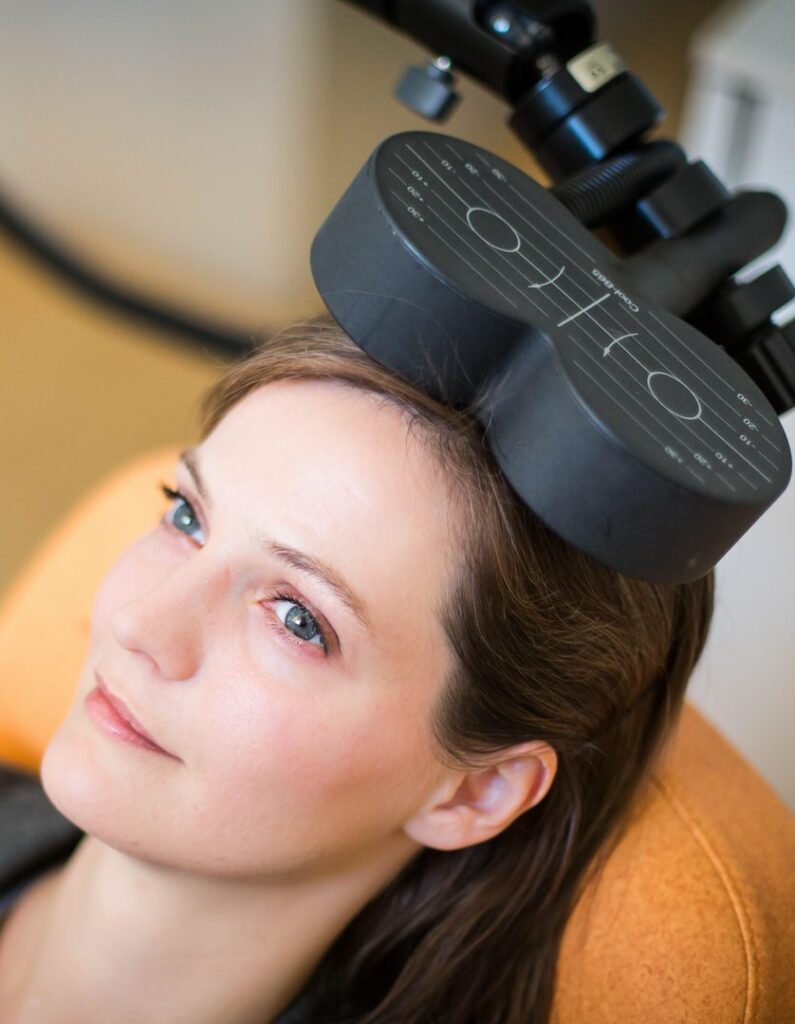 Contact our New Patient Coordinator
Or fill in the form at the bottom of the page for more information or to book an initial consultation.
What to Expect: The Steps of MeRT Treatment for Cognitive Decline
MeRT is a relatively new treatment, and you may have many questions about whether it's right for your cognitive decline symptoms. We understand. That's why your first step is a simple phone consultation with our New Patient Coordinator. During this free consultation, you can discuss your symptoms and history, including any treatments you have already tried or that are ongoing. You can ask all the questions you want, and she will explain our protocols, fees, and treatment details.
Initial Testing and Consultation
If, after your phone consultation, you want to take the next step, we can set up two appointments, one for testing and one for a doctor's consultation. Each appointment will take 45 minutes to an hour.
At the first appointment, our neurotechnician will perform a qEEG and an EKG. These simple, painless tests will enable us to see exactly what is happening in your brain.
A few days later, after our doctor and the scientific team have analyzed your test results, you will have a one-on-one consultation with the doctor. You can come in for this appointment or attend virtually. The doctor will go over the test results with you and answer questions. Then, together, you'll determine whether you are a candidate for treatment.
Treatment Period
If you and the doctor decide to move forward, we will then schedule your TMS treatment in two-week increments. We perform treatments daily, Monday to Friday, and a typical treatment session takes about 45 minutes.
Each day, you will sit in a comfortable chair while the neurotechnician administers treatment using a hand-held magnet near the scalp. We deliver the magnetic impulses for 6-8 seconds each minute, and you may feel a slight sensation during treatment. This feels like a series of gentle taps on the head, and it's not at all painful.
After two weeks of treatment, we will perform a new qEEG to note changes and make any modifications if needed. The doctor will also have regular follow-up meetings with you to monitor and manage your progress.
MeRT treatments usually run from 6 to 8 weeks. In some cases, however, we recommend additional treatment to get the best possible results. Each individual is unique, and protocols may vary.
Contact Us for More Information about Cognitive Decline Treatment with MeRT
We would be honored to help you free yourself from the improve your cognitive performance and achieve a higher quality of life. Yet we know that this is not a light decision for you.
That's why your first step is a free, no-obligation consultation with our New Patient Coordinator. She will take the time to listen, answer questions, explain our treatment protocols, and more.
We've seen some astonishing results with MeRT treatment for cognitive decline. And we'd love nothing more than to help you achieve results, too. So go ahead. Make the call. It could be the first step to a whole quality of life.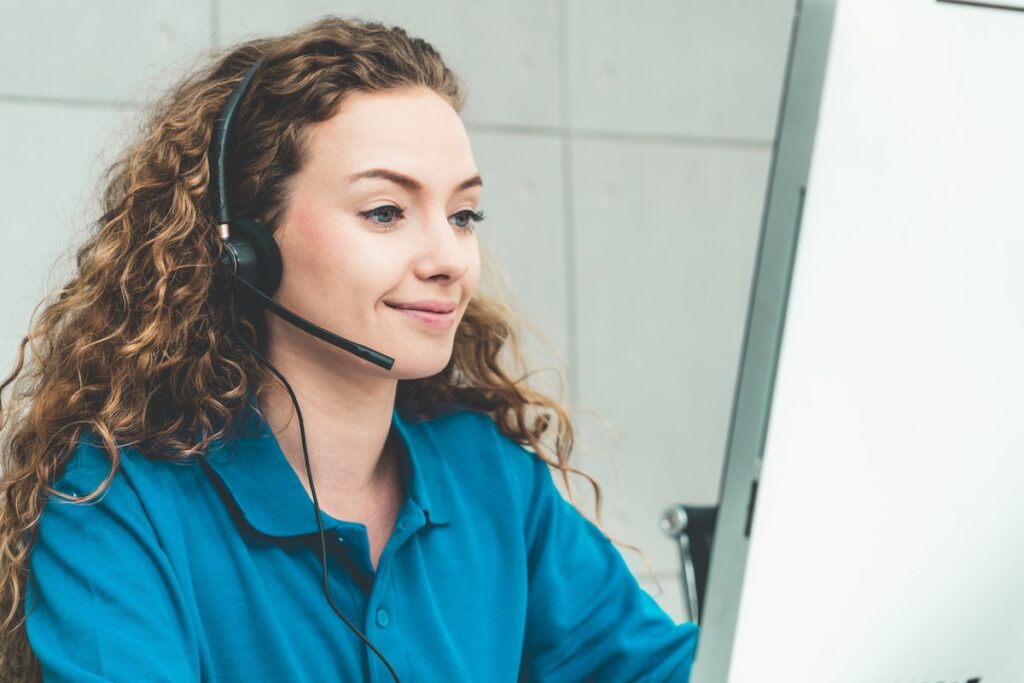 Or fill in the form below, and we will contact you.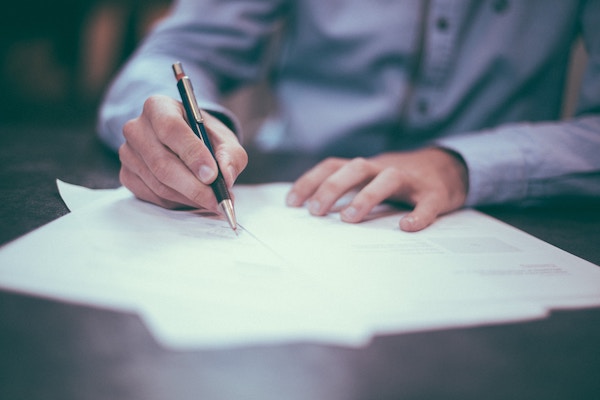 Insurance Coverage and Payment Options
Our clinic will be able to provide you with all the documents you would need to submit to your health insurance company for any possible reimbursement.
There have been some patients who have reported receiving some reimbursement for EEGs, clinical evaluations, and treatment, but this is largely dependent on your type of health coverage. Medicare patients have reported that their coverage does not reimburse for the treatment itself.
We accept all major credit cards, and you can also apply for CareCredit.